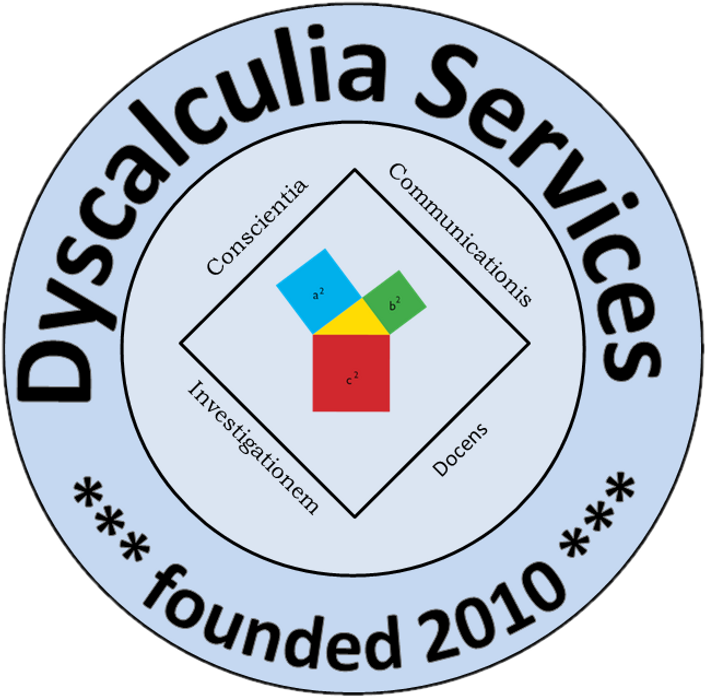 When you have successfully completed this course, you will receive our certificate indicating that you are a Dyscalculia tutor at basic level 1-1 and we will stay in touch with you throughout your tutoring career to ensure you continue to meet our standards in tutoring.
This is not a recipe on how to tutor a student, this is a way of teaching that should allow you to develop your own tutoring style suitable for students with dyscalculia. Testing is not done with some miracle proprietary test that automatically tells you what modules to teach, rather testing is done through existing validated tests and you will need to translate the outcomes into tutoring sessions.
This is a full blown dyscalculia tutor training that requires serious self study and participant involvement and after successful completion will allow you to start your career as an independent Dyscalculia Tutor or Specialist. Make sure you click the arrow below the curriculum to see the full list of modules we offer.
Your Instructor
Awareness, Communication, Research and Remediation of Dyscalculia, the forgotten Math Learning Disability, is the mission of Dyscalculia Services. We are excited to offer courses online to train teachers and other interested people to work as Dyscalculia Tutors and Specialists.
Frequently Asked Questions
Who should take this course
The Dyscalculia Tutor Training is best for those who have at least a bachelors level education and are comfortable in Elementary School Math.
What books do I need for the course besides this online package?
Required reading are the following books: Elementary and Middle School Mathematics: Teaching Developmentally, Student Value Edition (8th Edition) ISBN 0133768937 app $100 when you shop around or available as ebook via digitalbookhome.com Field Experience Guide Third Edition By John A. Van de Walle, Jennifer M. Bay-Williams ISBN-13: 978-0-13-282113-1 app $30 Curriculum Focal Points by NCTM ISBN: 0-87353-595-2 find it on scribd.com the Dyscalculia Solution by Jane Emerson & Patricia Babtie teaching number sense isbn: 978-1441129512 app $40 Dyscalculia guidance by Brian Butterworth and Dorian Yeo helping pupils with specific learning difficulties in maths isbn: 0-7087-1152-9 app $85 find it on gettextbooks.com
What materials do I need to purchase
The Training will review certain materials that will become your toolbox for tutoring. Definitively the cuisenaire rods, a rekenrek, and base ten materials . Other materials can be downloaded and printed out for your use.
When does the course start and finish?
The course can start at any time. You will be required to complete all sections and lectures, master all quizzes and satisfactory complete send in homework before you will have finished the course. You can only request an exam after minimum three months but you work at your own pace.
How long do I have access to the course?
How does lifetime access sound? After enrolling, you have unlimited access to this course for as long as you like - across any and all devices you own. The use of the materials is strictly limited to personal use. By sharing the course content with others you will loose your access privileges.
What if I am unhappy with the course?
We would never want you to be unhappy! If you are unsatisfied with your purchase, contact us in the first 14 days and we will give you a full refund.